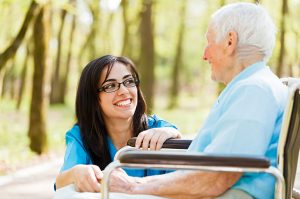 If you run a care home, you face multiple challenges every day. As well as experiencing the reward of caring for people and providing support, you need to ensure that your business is protected against the problems and issues that may arise within this field.
Umbrella recognises that the care sector insurance market is complex. We understand that your business is to provide care for some of the most vulnerable members of our society and, as such, we create tailored insurance solutions to offer you, your business, employees and clients the highest level of protection.
As well as the standard insurance requirements for a business, the care sector has a number of unique risks which our team will consider and incorporate into your policy. This can include infectious disease cover, medical malpractice, personal indemnity for nurses and domiciliary staff as well as various other care industry specific insurance requirements.
Our team is on hand to discuss your insurance needs and will create a package that is affordable and comprehensive. Above all, taking out cover with Umbrella will enable you to conduct your business with the comfort of knowing you are fully informed and fully protected.
Within the care sector, we provide comprehensive policies for areas such as:
Care home insurance
Surgery Insurance
Domiciliary Care
Direct Care
Locum
Healthcare
Please contact us to discuss your requirements and one of our experienced team members will be happy to help.

Book a Call Now

Book a Call Now
Insurance Sectors: