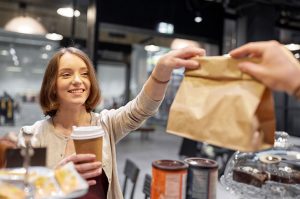 Serving customers delicious, hot food to their tables or delivering great quality food to their door can be a highly pressured job. So why not ease your burden by ensuring you have the right coverage for your food business?
Umbrella works with individual restaurants, catering companies and a number of fast food franchises to provide comprehensive and competitive insurance cover.
We can help provide coverage that protects your stock, cooking and storage equipment as well as insuring you against any accidents or claims made by customers.
We will arrange cover for the following areas:
Buildings
Contents
Tenants improvements
Stock
Employers Liability
Public and products liability
Glass
Loss of income
Umbrella will concentrate on the complex details of your policy so you can focus on preparing and selling customers the finest food possible.
Please contact us to discuss your requirements and one of our experienced team members will be happy to help.

Book a Call Now

Book a Call Now
Insurance Sectors: