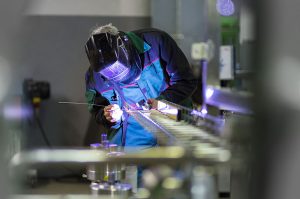 Working with both large and small manufacturers has given Umbrella the experience and expertise to provide specialist cover within this complex and varied industry.
From warehouses to machinery, products to staff safety, our insurance is underwritten to combine the standard needs of a commercial operation as well as the specialist needs of a manufacturer.
Our manufacturing experts will create bespoke insurance packages providing comprehensive and cohesive cover for your business at an affordable premium.
Your success and safety is at the heart of Umbrella and we will discuss the extent of coverage required to protect your business interests, employees and clients.
We provide cover for food and drink, textiles, household goods, machinery and much more. In addition, our cover extends to buildings, tenant improvements, contents, stock, loss of income, employers, public and products liability.
Please contact us to discuss your requirements and one of our experienced team members will be happy to help.

Book a Call Now

Book a Call Now
Insurance Sectors: