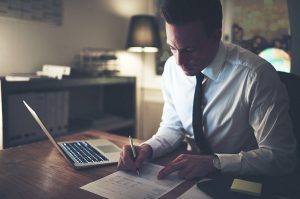 We provide insurance solutions to a range of professionals including accountants, solicitors, architects and medical professionals.
We have comprehensive policies for professional indemnity insurances to cover all areas of risk. Quite simply, we aim to protect your profession to ensure you can practice without fear of exponential financial loss or legal fees if the worst should happen.
It is vital for you as a professional to have the right cover when you are providing advice, consultations or services to clients.
In addition, we provide Directors and Officers liability insurance – one of the least understood, yet most important forms of commercial protection.
We have provided cover for Directors and Officers insurance protects high level managers from claims which may be made against them in the regular performance of their duties. This type of cover protects the manager, the individual and the organisation in the event of a third-party claim being paid out.
Please contact us to discuss your requirements and one of our experienced team members will be happy to help.

Book a Call Now

Book a Call Now
Insurance Sectors: