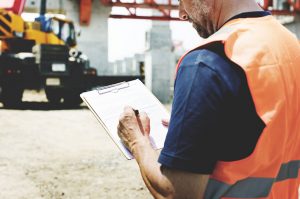 Umbrella has the knowledge, expertise and experience required to provide cover for a range of businesses within the construction industry.
Whether you are small construction business, an individual contractor or a large construction firm, our team will create the right package for you.
We understand your business insurance needs and the requirements involved in regards to labour, regulation and ongoing works. Umbrella can provide bespoke annual insurance solutions or cover for one-off contracts. Whatever your insurance needs, we are committed to using our knowledge and experience to provide you with the highest level of professional service.
Our comprehensive policies provide cover to ensure your business is protected, successful and all eventualities are accounted for.
Within the construction industry, we provide cover for various sectors including:
General contractors
Property developers
Roofing contractors
Demolition contractors
Scaffolding contractors
Groundwork contractors
Single large projects
Latent defects and warranties cover
Please note, if the type of insurance you require is not listed, we are still able to help. Please contact us to discuss your requirements and one of our experienced team members will be happy to help.

Book a Call Now

Book a Call Now
Insurance Sectors: